Announcement Partnership Amsterdam International Water Week 2021 & TFIW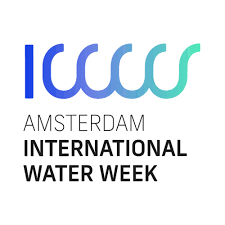 We are thrilled to announce that the 1st The Future is Water (TFIW) Symposium will be organized  during the Amsterdam International Water Week (AIWW) 2021. AIWW brings together leaders and experts from cities, industries and utilities and (applied) scientists to discuss integrated solutions, new paths and coalitions around water.
Through this collaboration and by integrating the The Future is Water symposium as an important onsite event on november 4th, 2021 during the 6th edition of the AIWW conference, we believe it will contributes to community engagement and intersectoral collaboration around water.
The symposium is the starting shot of the 8-year "The Future is Water" program, an initiative of the Royal Dutch Water Sports Association and sports marketing agency TIG Sports. This year's TFIW symposium has the main theme 'The power of sport to make a sustainable and environmental impact'. We have invited several major sport organizers to talk about their sustainability journey such as:
The Ocean Race will give a key note about their multi-award winning 'Racing with Purpose' sustainability programme, which brings together a range of tangible ways that they used to have a positive impact on the marine environment
The R&A (organizer of The Open, golf's oldest and most international Major championship) & Bluewater will highlight their collaboration around The Open Water Initiative and the use of a powerful platform to influence how people think about drinking water and its associated impact on the natural environment.
More info will follow in the fall