Item Using the Power of Sport to make impact at Isle's Water Action Platform
-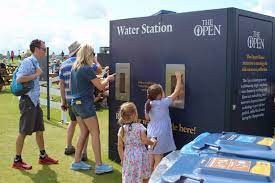 Isle's Water Action Platform provides a forum for the sharing of learning and best practice across the water sector. It was initiated in March 2020 in response to the COVID-19 pandemic but now covers a much wider range of water-related topics.
Membership grew rapidly and, as of June 2021, it involves over 1450+ people from 760+ organisations across 92 countries. 
Isle's 31st Water Action Platform webinar took place on Thursday 23rd September 2021.
The webinar covered an item about The Future is Water Water Action Platform (andeye.com)
Using the power of sport to make a sustainable impact including the case of the Open Water Initiative by The R&A and Bluewater – The Future is Water on Using the Power of Sport to make a sustainable impact: The R&A and BlueWater – YouTube